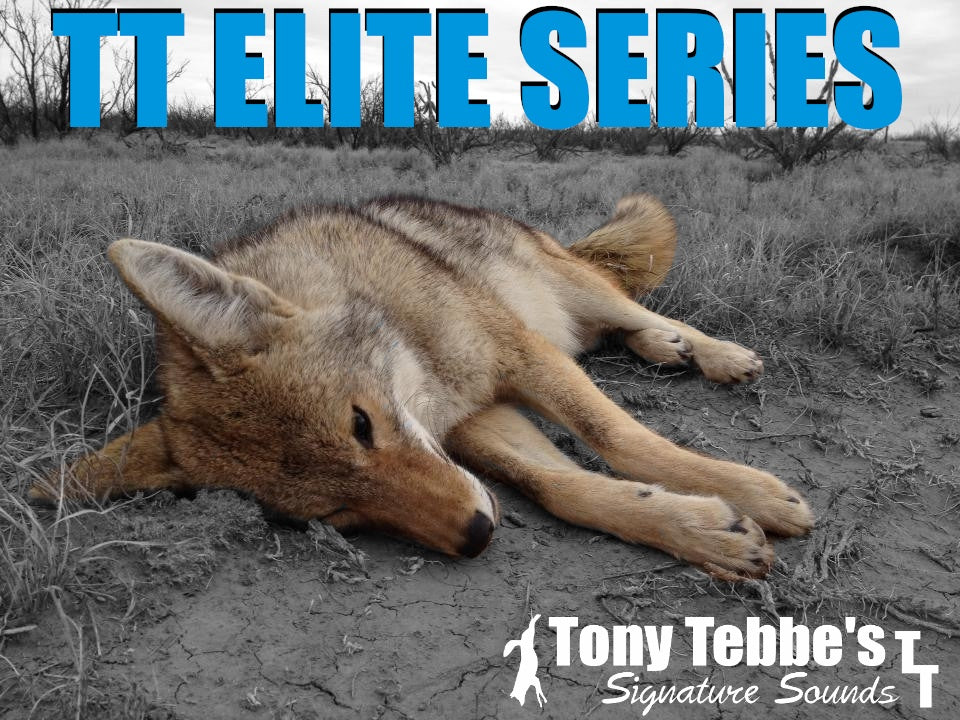 TT Den Dispute
TT Elite Series
Coyote Vocals - Fight
Length: 2:03
Part of our new TT Elite Series is TT Den Dispute.  Two younger coyotes go at it, in an all out battle. Perk some ears and get them to charge in to protect.
Others may try, but noone produces coyote fight sounds like Tony Tebbe Signature Sounds. :)  Real coyotes, real fights, real quality.
Download link available after order is complete.