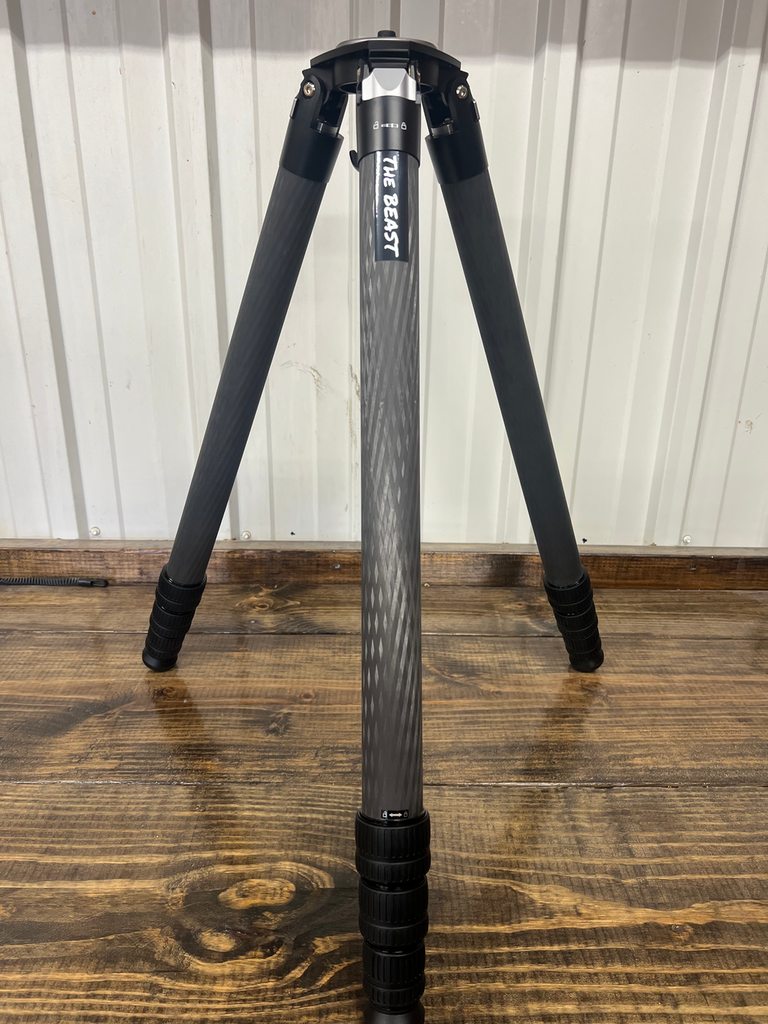 Pitch Black Thermal - The Beast
Pitch Black Thermal - The Beast

The Beast is made of high quality carbon fiber and aluminum.  Thick, Sturdy and Lightweight.  No issues of a tripod not being tall enough for you...this baby goes to 78" tall!!  All backed up with a Limited Lifetime Warranty.

4 section
Main tube 42 mm

Max height 78 inches

Folding height 27.6 inches
Load bearing 110 lbs
Weight 6 lbs
Pitch Black Thermal - Limited Lifetime Warranty 
Pitch Black Thermal 
The Beast/ Beast JR Tripods/Ballheads 
What is Covered 
This limited warranty covers defects in materials and workmanship in these products. If found to be defective, parts or replacement will be provided at no charge. 
What is not Covered 
Excludes any damages caused by modifying, attempting to fix, or otherwise alter the product. 
How long does Coverage last 
This warranty lasts for the lifetime of the product. Warranty coverage ends when the product becomes unusable for reasons other than defects in workmanship or materials. 
Who is Covered 
This limited warranty covers only the original purchaser of the products. Non Transferable and must provide proof of purchase and original receipt. 
How to obtain Service 
To obtain benefit of this warranty, deliver the complete product via prepaid transport to: Company 
Repair 

Replace if not repairable 
What is not Covered 
This limited warranty does not assume the risk of loss during shipment. This won't insure the product during its shipment to the client. 
Limitation on Liability 
Company shall not be held responsible for any incidental or consequential damages. Some countries, districts, or states do not allow the limitation or exclusion of relief, incidental, consequential, special or indirect damages or the limitations of liability to special amounts, so above limitations or exclusions may not apply to you.